Helping to create a healthier, more sustainable community, one vegetable at a time.
At Earth Stewards, we believe in making healthy, organic choices easier and more accessible for everyday Kiwis.
Located in Rototuna, Kirirkiriroa Hamilton, Earth Stewards is an Urban Farm specialising in certified organic vegetables and fruit grown using regenerative practices.
Our passion for growing and delivering nutrient-rich, conscientious produce keeps us striving for new ways to grow and share the wonders of nature. Making sustainable food choices doesn't need to be difficult. We exist to facilitate healthier communities, one veggie at a time.
We continue to refine growing methodologies and varieties of vegetables that meet the needs of our community. 
We ensure a healthy crop growing environment by increasing biodiversity both in our soil and around the farm.   Native tree species planted provide habitat and food sources for an array of birds and insects.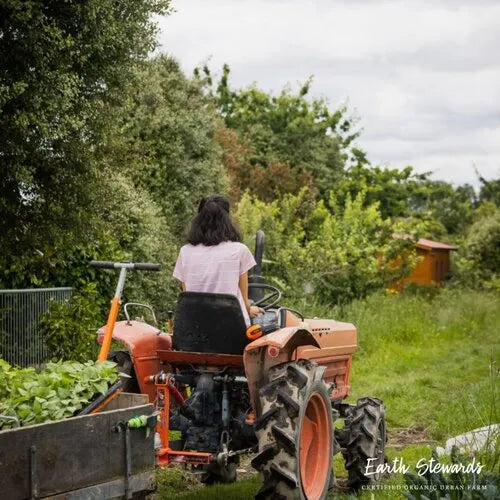 Our Values
Create – we believe in creating space for people to learn, understand and appreciate nature.
Care – we believe in treating our earth and our community with care and respect.
Nourish – we believe that everyone will benefit from better nourishment and nutrition.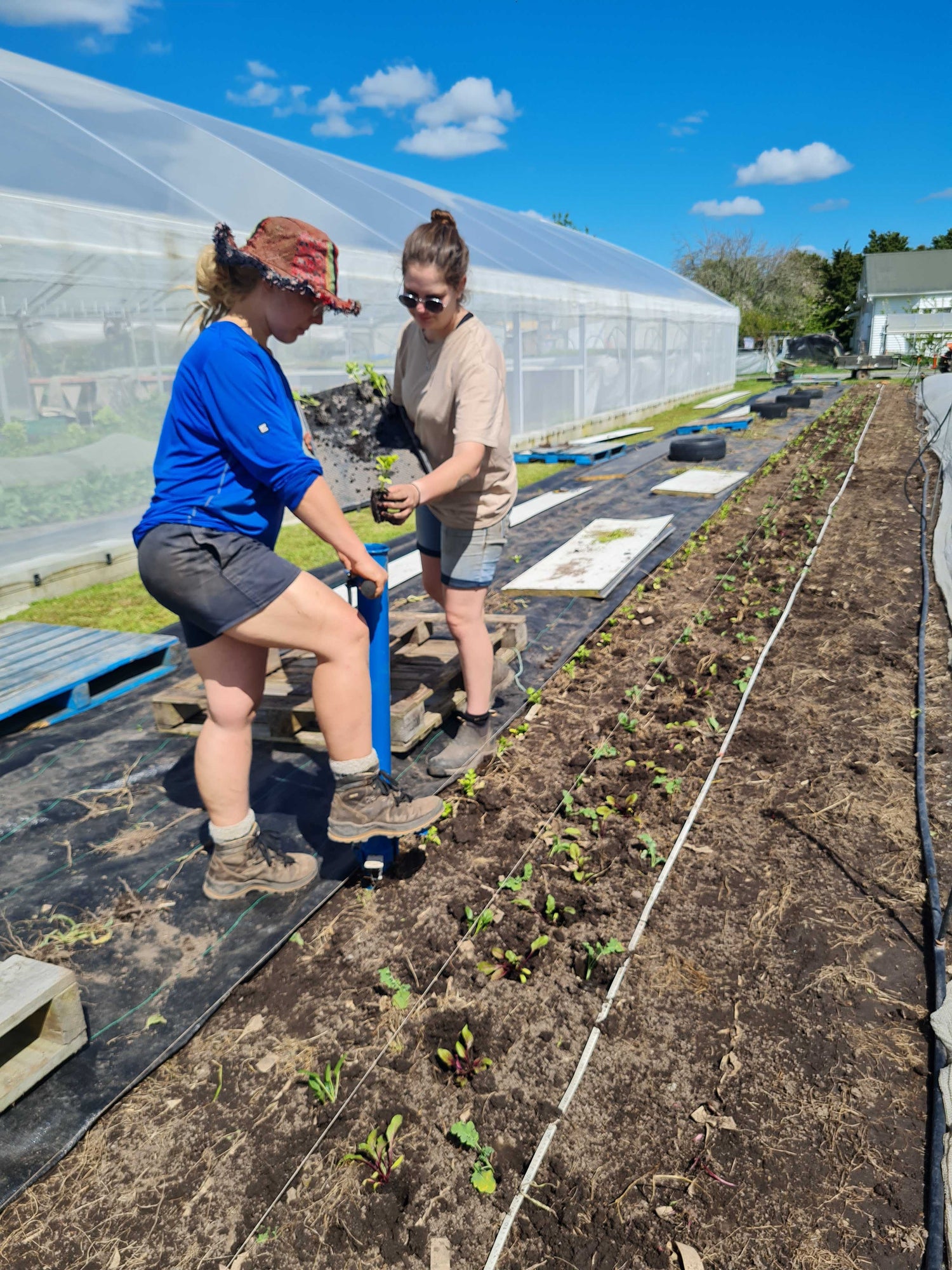 Biology first Regenerative Organic Horticulture
We have all heard the expression feed the soil and not the plant.
That is because a healthy soil contains millions of microorganisms (a.k.a. the Soil Food Web) that create a symbiotic relationship with plants. Long story short, plants invest around 40% of the sugars they produce into the soil which are then consumed by the microorganisms. In return, the microbial communities breed, eat each other, and create a waste in the form of soluble nutrients that the plant feeds on . Win win!
At Earth Stewards every action taken must support the entire biological engine with the main goal of restoring the ecosystem.
How do we do this?
Firstly by protecting its microbial community by
NO till / NO use of herbicides or pesticides.
NO exposed bare soil / NO heavy machinery driving on beds.
Secondly, we enhance the microbiolgy by
Inoculating the soil with microbiology by applying biologically rich compost or using teas and foliar feed for the crops.
Densily growing multiple species of plants together ( polycropping) .Diversity of crops generates multiple kinds of exudates which attract wider range of microorganisms. Varied diet = varied microbial community .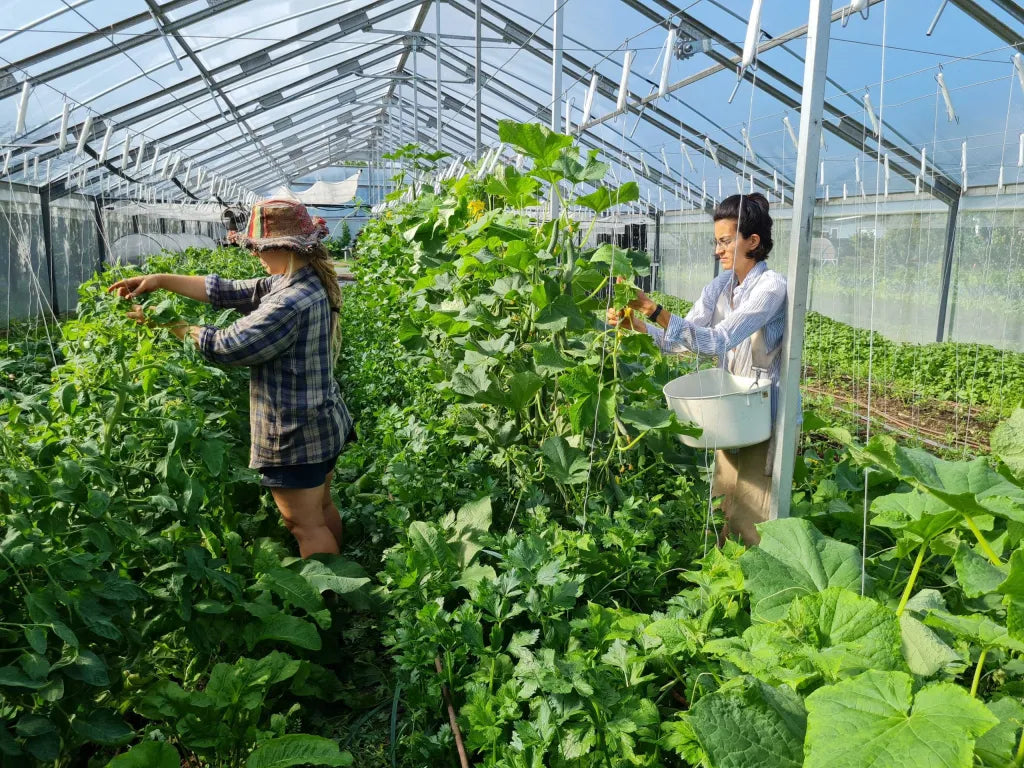 Benefits of Biology first Regenerative Organic Horticulture
Carbon positive farming systems maximise the relationship between photosynthesis and soil microorganisms.
They repair soil systems, mitigate the climate and biodiversity by maximising carbon drawdown with diverse intense food production.
Lower amount of inputs for the greatest and most nutritious yield per m2 .